On 7th January, 1960, Jean Barth sent me a cable, requesting that if possible, I should prepare a tourist flight to Switzerland at their expense, to be in Rothrist on Monday, 25th January.
The confirming letter explained that Dr. Robert Barth had to advance his proposed trip to Australia and could not stop over in South Africa on the way back, hence:
"Considering the excellent preparatory work you have accomplished in your territory, we would not like to leave you in uncertain suspense as to the further steps to be taken in view of the realisation of the South African project. We also feel that you have familiarized yourself with RIVELLA and its problems to such an extent that the time has come to sit together and to discuss the various possible aspects of your future cooperation with or within Rivella International".
I had to apply for a single journey re-entry visa which according to my pass I got on 11th January, 1960. On 22nd January, 1960, I travelled to Zurich by KLM, arriving on Saturday morning, the return ticket costing then CHF3341. I booked in at the Stüssihof Hotel, and saw my student brother Henri who showed me around his haunts and his flat.
On Monday 25th January, I met Dr. Robert Barth for the first time, also Jean Barth and Mr. Stapfer, at the offices of Rivella International Inc., situate at the rim of the forest above Rothrist AG. I was shown around the main factory of Rivella AG. in Rothrist and got down to learn and work at the International Office. Dr. Robert Barth kindly suggested I stay with his family at his nearby home. Every lunch management and many workers were gathering at the restaurant near the railway station, management in one Stübli, the workers in another - a sort of social apartheid! The work consisted in doing an intensive study of Rivella's system of modern management, marketing and sales methods in Switzerland for adaptation to South African conditions, as well as setting up licence agreements and structures and doing complete preparatory work for the eventual registration of a company in South Africa.
Before my return to Johannesburg, my brother took me early February in his lovely old Citroën 15 to Basel; besides going down memory lane, we passed by at my friend's home in Lachenstrasse where we saw Pierre Hersberger and his family. On the way back to Zurich, we nearly had a fatal crash near Möhlin AG.
During February, we also called on the Gmür family at Schmelzbergstrasse 54, Zurich, meeting a.o. Uncle Charles, Karli, Helen Schneider-Gmür with her husband Ernst and their daughter.
I returned to Johannesburg on 19th February, and stayed at my parents' flat at 33 Majorca Court.
My flat at 11 Chamonix was sub-let, from memory to a German family, and an inventory was completed and signed by the new lessor and deposited by Pinnacle Insurance Co. with Mr Podestà from the SA Bank of Athens, according to Pinnacle's confirmation on 3rd February, 1960. I had stayed with the Podestà family for a few days to arrange the inventory and returned to Johannesburg thereafter.
On 16th March, 1960, I held discussions in Johannesburg with a proposed syndicate under the Chairmanship of Dr. Fritz Zöllner and other Swiss, Dutch and South African business people to discuss the Rivella project and a proposed test, and in the affirmative would jointly put up £80000. However, at the meeting one of the major interested parties pulled out after discussing the political situation and rising African nationalism in South Africa and surrounding countries which demanded a high return on any investment made.
On 21st March, 1960, was the Sharpeville massacre.
On 26th March, 1960, Rivella wrote that they were sorry that the first round of my efforts had so abruptly come to an end and had categorically been negative! On 1st April, they suggested that if I emigrated at my own cost and risk to Australia (where they had just employed a director to run Rivella in Australia), I might have at some stage an opportunity to collaborate with them!
In May, 1960, Achille Kallos approached me about joining them again. On 13th May, 1960, I got an offer and was to meet Etienne Kallos in Johannesburg on his return from Leopoldville. I wrote on 9th June, 1960, that I could not accept their offer, as I wanted a contract for a min. period of 18 months at £180 p.m. (R360 p.m.) as I required a certain security and stability, and I thanked them for having approached me. That was the end of the Kallos saga and my involvement in the SA food export field....
On 14th May, 1960, Henri sent Mother a postcard from a short trip to Lausanne; he would soon start the RS.
On 19th May, 1960, I got a card from my long-time friend Jocelyne Thévenaz which was sent from Peseux NE. She and her parents had returned to live in Switzerland.
From 1st July, 1960, I worked as Senior Statistical Analyst with London & Dominion Trust. The MD was Mr Clinton A. Redgrove. The business consisted principally of placing short-term money, mainly call money, between Institutions, Banks or Pension Funds, the profit taken being the difference in interest rates quoted - a very profitable business as large sums were placed this way, usually for one to a few days. This was all done telephonically by one dealer, Clifford Jewell. Charles Schlimmer was the accountant. My salary was R210 p.m.
My tax assessment for 1960 reflected an assessed income of R1048, on which I had paid R54 to the Johannesburg tax office - a considerable drop to the previous year!
Decimal currency was introduced in South Africa in February, 1961. Two Rand were equivalent to the old £1. South Africa became a Republic on 31st May, 1961.
On 9th January, 1961, Father's new Swiss pass was issued in Johannesburg, valid for 3 years.
The Queen's Hall Art Gallery partnership in which Mother had been involved since 1959 came to an end. Mother was playing professional bridge in three different clubs, including the Victoria Club, most of the time she brought some money home, she was a real gambler! At about that time, she twice organised the catering for Mr. Arthur Henry Taylor, then President of the Johannesburg Stock Exchange, in his apartment in Anstey's Building, corner Jeppe and Joubert Street, Johannesburg.
On 5th April, 1961, Gallery 101 Johannesburg opened their doors, the main partners being Mother and myself as a silent partner. Father had also given us some loan capital, to the extent of R300. I was involved part-time in running the gallery's administration and finances and doing related work, such as calling on artists around the country (until 31st December, 1965, after which date I joined 100%+).
On 17th April, 1961, Henri sent a card from Paris, on the way to visit family in Étampes and Nany in Auxonnes.
Our Father retired from the SA Breweries per 30th April, 1961, with no pension, except for some free beer which I used to collect occasionally with him at the old brewery (where the Carlton Centre would be built in years to come), to which he had always been entitled.
At about this time, after my Father retired from the SA Breweries, I approached Glazer Bros. in the city centre with the outlines of a project my Father had prepared at my insistence, the gist of it being that if Glazer Bros approached Whitbread from England to build a brewery in Johannesburg in partnership, they would most likely score on a possible take-over bid by SA Breweries within a few years - I remember meeting Mr Bernard Glazer's Private Secretary, Mr de Vries, three times to discuss this and to submit further technical details they required - but Glazer Bros. were in the end not interested in such a project (in 1966 Whitbread Brewery actually opened their own brewery in South Africa, but were taken over shortly thereafter by SA Breweries)!
Father travelled outside the country during early May to 16th June, 1961, passing through London on 11th May and 14th May, 1961 and Orly, Paris, on 3rd June, 1961, on a single re-entry visa issued in Johannesburg on the 25th April, 1961. He left Johannesburg again on 17th July, 1961 on a new re-entry visa no. 22.388 valid for one year, dated 11th July, 1961. He was now employed as a consultant by Heineken's in Rotterdam, Holland.
In "S.A. Art News", Johannesburg, Vol. 1 No. 4, 1st June, 1961, Mother was stated to have "studied art in Paris ..." and was also named as "Fernande Haenggi-Dumoulin-Neuf (Colette)"!!
I spent my holidays due to me by London & Dominion Trust travelling to Cape Town and calling on various artists in the Cape to arrange for exhibitions at Gallery 101 and to bring back consignment stock. These included Maggie Laubser at the Strand, Frank Spears, Erik Laubscher (where I stayed), Cecil Higgs, May Hillhouse, Alfred Krenz, Terence McCaw, Marjorie Wallace, Maurice van Essche, and most of the other top artists at the time.
On a week-end during mid-1961, I took part in an excursion to the Bosworth site of rock engravings near Klerksdorp, organised by Paul Friede who often visited us with his wife at Gallery 101. I remember that we had to call on the farmer to announce our visit or get a key, and that there were hundreds of engraved stones spread around. Our group of about 4 people made numerous rubbings on paper.
On 13th August, 1961, a Mr O. Ohlson from Majorca Court took over "voetstoots" my father's car, a Consul Sedan TJ125340, for R400.
On 13th December, 1961, I reported that I was still working at London & Dominion Trust, Reinsurance House, Commissioner St., Johannesburg as Senior Statistical Analyst.
Between 2nd May and 17th May, 1962, Father was in Kinshasa (Democratic Republic of the Congo). An African businessman who had made his money building roads in the D.R.C. had contacted Heineken's, Rotterdam, as he wanted to build a brewery in Kinshasa, thus Father was asked to investigate. Shortly thereafter, on 20th June, 1962, Father was working from the offices of Heineken's in Milano, staying at 15 Via San Paolo. He was subsequently transferred to Southern Italy to build the new brewery, Birra-Dreher in Massafra/Taranto.
Per 31st May, 1962, I left the employ of London & Dominion Trust, Johannesburg.
From 1st June, 1962, I worked in the Investment Department of Union Acceptances Ltd., Merchant Bankers, at the Stock Exchange Building, Johannesburg. I was employed as Investment Analyst - New Issues and Investigation Department, at a starting salary of R260 p.m. As such I had to do Corporate and Industry assessments, calling on e.g. Consolidated Glass (visiting the factory and interviewing management) or doing a comprehensive investment opportunities report on the Fishing Industry in SA and SWA from available archival material and another report on the packaging industry, which was most interesting.
At the beginning of the year, I met Prue Johnson whose father owned the Johnson Bakery in Jeppe Street, near Gallery 101 - she became my girlfriend. It is through her chance meeting at the Chesa coffee bar in Rand Central with Mrs Schuitemaker, ex wife of Tom Oerder - the son of Frans Oerder - that I was introduced to Mrs Schuitemaker and the Oerder family in Pretoria. There were enough works belonging to Tom and his two sons to choose from so that we could arrange two big memorial exhibitions in 1963 and 1964! A lot of the unframed drawings were just lying in a pile on the floor where one of the sons kept his motorbike!
Mid-1962, I started taking riding lessons at the riding school of Major George Iwanowski, famous for his Lipizzaners. The riding school was just behind the Bob Grayston Riding School, on the road to Rivonia. People used to stable their own horses there. I had to get a proper outfit, jodhpurs and a hard riding cap. I remember going there on many week-ends. Once, practicing turns by repeatedly trotting in the form of an "8", I fell down on my head, the cap flew off but I was not hurt - I felt such a fool! In the evening, after the horses had been brushed and stabled, we used to sit around for a while, for a chat and drinks. Major Iwanowski's daughter, I think she was called Maria, introduced me to Caroline Albu (b. 1943) who was a regular visitor there. I fancied her and invited her out. Thus on a number of occasions we would go out, sometimes to Hillbrow for a coffee and chat, other times to some other cultural event. The trouble was that Caroline Albu lived with her parents (Sir George Werner Albu, 2nd Baronet) at their country-house in Chartwell, well to the North of Johannesburg. So I had to drive for over an hour every time, to fetch her and bring her back! At that time, she was already befriended to a young man who used to rent out his luxury yacht in the Seychelles, Philip G.L. Lorentz (whom she married in 1969). I also remember being invited to attend a party at their home, without partner - there were lots of young people, besides a few illustrious guests, and trays of food were being passed around. I don't remember seeing her after that, except years later by chance in town.
On 19th August, 1962, Father entered Italy via Domodossola, travelling by train.
My brother Henri then residing at Wehntalerstrasse 576 in Zurich-Affoltern married Janey (Maria Magdalena Pia Anna) Schönenberger on 8th October, 1962, at the Zivilamt, Stadhaus, Zurich.
On 29th October, 1962, I flew to Cape Town on Gallery 101 business, to visit Cape artists. I stayed at the Mowbray home of sculptor George Jaholkowski and Virginia Fortescue until Friday 2nd November.
My tax assessment for 1962 reflected an assessed income of R2744, on which I had paid R266 to the Johannesburg tax office.
In April, 1963, Henri submitted his ETH thesis for his doctorate - this was later published by Springer in Berlin / Heidelberg (by 2008, it was listed on the web).
I left the employ of Union Acceptances Ltd., Johannesburg, as at 31st May, 1963, following on discussions I had with the MD, Mr. H.A. Williams, who did not accept my involvement with the RIVELLA Project (q.v.), as one could not give one's full attention to two activities, and thus asked me to resign.
During June, 1963, I did some large scale tests with black workers at the Jabula Foods Ltd factory in Springs (which belonged to Premier Milling), with bottles of Rivella specially imported from Switzerland, to find out if the workers liked the taste, the colour and at what price they would buy if available. The results were very favourable, but Coca-Cola just dominated the market price-wise.
On 10th July, 1963, I entered into a Memorandum of Agreement ("Basic Understanding and Time Schedule") with Rivella Holding AG and Rivella International AG., as well as "Manufacturing and Distribution Agreement" between Rivella International AG and myself.
On 20th August, 1963, I and Robert Rudolph Barth were appointed as first directors of Rivella Southern Africa (Pty) Ltd., which had been incorporated on 6th August, 1963. Rivella Holding AG held 51% of the issued shares, the remainder were held by me except for 2 shares. Kessel, Feinstein, Torch were the auditors.
On 16th September, 1963, RIBO Bottling Co. Ltd. was incorporated, the first directors being David E. Cranko, Fernand F. Haenggi, Michael L. Sims. On 1st October, 1963, Wilhelm J. Rousseau (from Reivilo) was appointed a director and D.J. Schutte as his alternate. Its office was at 1505, Rand Central, 165 Jeppe Street.
The company entered into a Memorandum of Agreement with Rivella Southern Africa (Pty) Ltd. on 23rd September, 1963, setting out management and technical consultancy terms.
The authorised capital was R400'000; initially only 2000 shares of 50c were allotted, of which I held 795+1 shares, W.J. Rousseau 400, Michael L. Sims 400, David E. Cranko 400, the remaining 4 being held nominally. In addition, Rivella Southern Africa (Pty) Ltd. had made an unsecured loan of R912.
A prospectus was prepared offering the public the possibility of subscribing to shares in RIBO Bottling Co. Ltd. Unfortunately, no underwriter could be found, and the Financial Mail in particular did not recommend that the public should subscribe as the project had not been financially supported by Rivella International Inc. in cash or by guarantees. Thus, instead of the minimum capital required of R250,000 being raised, only R6'500 was received from the public, predominantly from some Indian investors from Johannesburg!
Thus the company had to refund all monies received in trust and I was left with a nice loss on this venture, to some lesser extent also my partners! And the option the company held on some good industrial land at Tulisa Park fell away.
I now had to look again for a job - one of the interviews I had was with Sydney Press, MD of Edgards, who operated then from a small office in the Johannesburg city centre - he was looking for a Private Secretary - I was one of the two finalists, but I did not get the job as I had disclosed that I still had a personal interest in the Rivella Project which I could not abandon - that made it clear for him.
As from 18th November, 1963, I was to work at the City Merchant Bank, Johannesburg. Pending the bank opening for business, I was temporarily attached to the staff of Syfret's Trust Co. Ltd., Johannesburg. My commencing salary was R300 p.m.
There are no more entries in my brown registration booklet after 11th April, 1963 - the laws for foreigners must have been relaxed by then.
My tax assessment for 1963 reflected an assessed income of R2190.
Father left Johannesburg on 8th April, 1964, and registered at the Swiss Consulate in Napoli on 11th May, his pass being renewed on 14th May for another 3 years.
On 29th April, 1964, Father wrote from Massafra, Italy, mentioning that he would be registering for AHV purposes with the Swiss Consulate in Italy, but that from the point of view of the Italians, his legal domicile was still Johannesburg. There were still problems with the Receiver of Revenue in Johannesburg concerning additional tax claimed on his bonus of £400 he had received from SA Breweries as at 30th June, 1961, which he hoped could be settled, as he was hoping to be able to return to Johannesburg to look after the Whitbread Brewery project in which Heineken were also involved, and which seemed to be slow in coming to a final stage. He was glad he had his present work, otherwise he would have died of hunger long ago ("Wenn ich auf Whitbread hätte warten müssen, so wäre ich schon lange verhungert ..."). He also mentioned that he had not been back to Switzerland since last Christmas, he was well, but worked very long hours (setting up the Dreher Brewery).
On 1st May, 1964, Father wrote again from Massafra concerning his taxes and income at SA Breweries for the period to 30th June, 1961. Accordingly, his income had been R500 per month for 9 months, plus the aforementioned bonus of R800, plus Christmas bonus R200 plus Mother's income of R432.
On 21st July, 1964, I wrote to Father in Massafra-Taranto, giving interesting news on the changes happening in Johannesburg. He replied on 26th July, mentioning that on 22nd July, he had produced the first brew and that there was enough work on hand till the end of the year. He still hoped that he would be able to work for Heineken in Johannesburg, though the Project Planning had already nearly been completed, which had not been the case for Massafra. He also sent us some photographs of the brewery building as at July, 1964.
Sometimes during the year, I joined a riding school on a ridge towards the North - Boskruin off Muldersdrift Road - I have forgotten what the riding centre was called. I often went there over week-ends, I met a girl who had her own horse stabled at that riding school; she lived in Berea and we became close friends. We used to do long rides towards the North - I remember once galloping over a field not being able to control the horse; slowly but surely I was sliding down on the left side of the horse, one foot stuck in my stirrup - I don't know how I survived that, somehow I could push myself off the horse and fall down to the ground, with a few bruises. One day in town she told me she wanted to introduce me to her parents in Natal, I got such a shock that I refused and she cried, but I never saw her again - shame! I was definitely not ready for marriage. That was also the end of my horse riding, for a few years (the third time I would probably be unlucky)!
Between 27th September and 16th October, 1964, Father went on a holiday to Κέρκυρας (Corfu), according to pass entries.
On 15th December, 1964, City Merchant Bank Ltd., increased my salary from 1st of next month to R320 p.m. I worked as an Investment Analyst (with own clients portfolios). However, every lunch-time, every evening until late, and every week-end, I would work part-time at Gallery 101, unbeknown to management at the City Merchant Bank. With time, I stretched my lunch-break more and more, at both ends. I also remember that every morning there would be a meeting of the staff, lead by the bank's economist and the Manager of the Investment Department - most boring that was, all the blah-blah! I really did not enjoy working there any longer.
I supplemented my income with share dealings through my broker, under a pseudonym - I always had up to 10 shares that I was watching and/or investing in. Of course, this was not quite kosher.
I acquired on deed of sale a large undeveloped property of 11 acres, being Rietfontein 33, mid-way between Fourways north of Bryanston and Rivonia, with an undisturbed view to the Magaliesberg range in the distance. On the property was the foundation of a stone structure from long ago, a semi-circle with, on the higher point, a large stone that looked like a throne. Whenever I was on that particular spot, I felt strange vibes. But this being the best place to build my dream house, I first had to find out the problem. I called in an Afrikaans water-diviner, Mr Viljoen, who with both wooden rods and metal rods criss-crossed the spot and marked the flow of the disturbance which for him was the flow of water. He even worked out at what depth it ran. I did not believe him until I had tested this myself - lo' and behold - it worked very well with me, and I believed him. I got Michael Sutton to prepare drawings, the house to be built in such a way that paintings and sculptures could be seen at best.
My tax assessment for 1964 reflected an assessed income of R2042, on which I had paid R161 to the Johannesburg tax office.
Sometimes during the beginning of the year, Gallery 101 had provided all the paintings for a show-house in the Randburg area which was being sold by Mrs. Gyaros. Her assistant was Liz Raymond, and as I fancied her, I arranged for us to meet over coffee - this was the beginning of a special part in my life then!
By March, 1965, Michael Sutton had completed the architectural drawings for Rietfontein. However nothing was to come out of this, as I had met Liz Raymond to whom I would become engaged in due course. She got me to leave my parents and move to my own flat - 1302, Blauwberg, Kapteijn Street, Hillbrow. However, my Mother now demanded from me all monies I owed her, so I was forced to sell the property Rietfontein 33, for which I got about R4000 to pay her back (a Google search in 2008 shows that this became the "Rietfontein Nature Reserve"!).
(I stayed at this flat, first as a bachelor, then a married man, until 30th May, 1971)
As every year, I visited the Rand East Show which was then still at Milner Park Johannesburg (after 1984 Milner Park became the University of the Witwatersrand West Campus).
On 22nd May, 1965, Father wrote that Henri had joined the Schmidheiny Group in Switzerland and that he hoped to move to Johannesburg end of the year. Henri in fact worked at the Technical Centre and Cement Factory in Holderbank ("Bearbeitung von betriebstechnischen Problemlösungen") from April to mid-December, 1965.
On 30th June, 1965, Father wrote again - the new brewery was officially opened by the Minister of Finance and the Bishop on 22nd June. He sent some images of the Brew House (Sudhaus) with a nice mosaic weighing 5000 kg, visible from the road, which Father had to affix and mount as the artist had forgotten to provide the necessary support. He also mentioned that he still had to keep to a special diet (he had diabetes). He also was also not comprehending Henri's decision to start his career in the cement industry and did not think that one needed to be Dr. Ing. for such a position, Henri having been strongly science-orientated!
On 9th September, 1965, Father enquired from Massafra what had happened to the loans he had made in 1961 when Gallery 101 was opened.
On 28th September, 1965, Father reported he had been on a 10-days holiday stay on Ischia near Napoli. Due to the social problems and continuous strikes in all branches of industry in Italy and the strong orientation towards the political left, two proposed brewery projects in Southern Italy had been shelved, one a German project, another an American project. He would in any event stay at Massafra till the end of 1965, possibly till the 1966 summer season, and await further developments - it was better to have work than none at all. He was well introduced and his work was appreciated. He also mentioned Henri hoped to come to South Africa at the beginning of 1966, for 1-1½ years, as a new cement factory was in the planning.
On 26th November, 1965, Father wrote that Henri would be leaving for Johannesburg on 17th/19th December, together with wife and son, and he suggested they all meet at Rome on 17th/18th December - he was still waiting for an answer after two weeks. Father now intended staying at Massafra till autumn 1966, as he had to hand over the Brewery to the new Head Brewer and the new Technical Director before he could or had to leave. There was a possibility of his taking over a building project for a new brewery in Spain (Barcelona) which would ensure work for another two years, till autumn 1967, and which would probably be the last brewery in his life. He also hoped that Mother was investing into a savings account the monies from the AHV and his monthly transfers from abroad!
On 15th December, 1965, Henri, Janey and Fernand flew with a Swissair Caravelle from Zurich to Rome, looked around Rome with our Father, and left with an Alitalia DC-8 for Johannesburg (according to Henri's data, they stayed with us at Majorca Court until March, 1966, though I have absolutely no recollection of this!).
I left the employ of City Merchant Bank Ltd., Johannesburg, per 31st December, 1965.
Having spent a few days at Gallery 101 full-time, during my holidays, helped me to make up my mind as to what my next job would be - Mother was dead against my working full-time in the gallery, saying this was not the place for a man, I could never live from it - but I loved the environment, the hubbub and to meet the artists and clients, so she could not change my mind, and I was to start the following month.
My tax assessment for 1965 reflected an assessed income of R4212, on which I had paid R441 to the Johannesburg tax office.
BJ Vorster was Prime Minister from 1966-1978, H Verwoerd having been stabbed to death in the House of Assembly in 1966. During Vorster's term, legislation was introduced underpinning the policy of Apartheid, at the same time opening a dialogue with black African states.
From 1st January, 1966 I worked full-time at Gallery 101, Rand Central, 165 Jeppe Street, Johannesburg (I was its Managing Director and I owned 50% of the business).
From 1st January, 1966, till 31st March, 1966, Henri worked at the H/office of Anglo Alpha Cement Ltd., Johannesburg (preparatory work for the project of a new cement factory in Dudley).
On 15th January, 1966, Father enquired from Massafra what impression Mother and I had had from the daughter-in-law. He also said "Der kleine Fernand ist ja sehr nett und scheint intelligent zu sein, aber in diesem Alter sind alle Kinder lieb und nett"! He also mentioned that he had met his class comrades from the gymnasium in Zurich, a few had died, all others had already been on pension for two to three years and looked older than he did, some even had quite a belly! He had also visited Alfred Schiesser in Solothurn who lived in a nice house and whose sister and brother-in-law Villa were also there. He also mentioned that due to the exceptional cold he had slipped on the frozen ground and was now sore in his hip and knee bone as well as the toes. He had not heard further about the Barcelona project, but he could in any case stay in Massafra until autumn, and if nothing further materialised, he would return to Johannesburg.
Shell were building a large oil refinery in Taranto, and as he had got to know the director of the Italian firm responsible for its assembly, he was pondering the possibility of changing in autumn from the field of beer to oil/petrol!
On 16th February, 1966, Father wrote that in the Brewery News he had read that a new brewery would be built in Omaruru, South West Africa, for about £500'000, by a firm in Hamburg, and he asked me to do some investigations. He also mentioned that he was still driving with his SA drivers' licence from 22nd March, 1954.
Early March, 1966, I twice flew to Windhoek to attend the opening of two exhibitions we had organised through Gallery 101, Johannesburg, at the Association of Arts Gallery, Windhoek. The first exhibition opening was on 7th March, 1966 (Gordon Vorster) and the second was on 21st March, 1966 (Walter Battiss). I remember the impressive approach through the hills outside Windhoek, staying in a hotel in the city centre, visiting Olga Levinson in her castle (Heynitzburg) and seeing her collection. I also remember Adolph Jentsch at the opening, shrugging his shoulders when I asked him what he thought about the landscape paintings of Gordon Vorster! I took a number of slides of Windhoek as it was then.
On 22nd March, 1966, in response to my news from 18th February, Father set out a detailed list of problems he had had about Henri's irresponsible handling of finances or commitments. He also reported that he had been in touch with the people in Hamburg about the brewery project in Omaruru. As to the American project he had not had further details - he probably was too old for them. He would be staying in Massafra over the summer, then would see if he had any other chances, which he realised, was not going to be easy, otherwise he would be going back to Johannesburg.
Sometimes after March 1966, the company "Ribo Bottling Company Ltd" was wound up.
From 1st April, 1966, Henri and family lived in Lichtenburg in a rented house, as Henri was now involved as Electrical Engineer responsible for the electrical and other technical installations in Anglo Alpha's new building project in Dudfield. Jeneva Mabote joined the family as a maid (she stayed with them until 1978).
On a day between 18th and 23rd April, 1966, Caroline went to a concert by not so young Marlene Dietrich at the Civic Theatre, Johannesburg, with her friend at that time.
On 22nd April, 1966, Father mentioned that nothing was going to happen in connection with the project in Barcelona. He added the symbol = 0.- meaning there would be no more income for him.
He also sent a small photo of himself, asking that I purchase a small bottle of "Muguet Caron" and give it to Mother on the 1st May, together with the photo. This tradition I remember was always kept in our family, already in my childhood in Basel - either a bouquet of lilies of the valley or the equivalent perfume!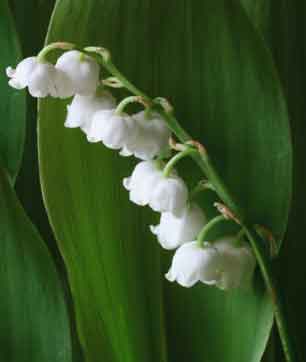 On 9th May, 1966, he wanted to know if he needed a visa to come back to South Africa, as "retired businessman", bearing in mind he had already been in SA between 1954 and 1961.
On 13th May, 1966, I wrote Father a letter in connection with his visa and also mentioned that I had visited Henri and his family in Lichtenburg during the previous week-end (4th and 5th May, 1966), that they seemed to enjoy the place, that I had visited the alluvial diamond diggings together with Liz and eagerly searched for diamonds but only found a lot of other stones!
On 21st May, 1966, Father asked me to give Mother on the 2nd June another "Muguet Caron" (this being their wedding anniversary). He mentioned he was leaving Birra Dreher in Massafra per beginning of October and was then coming back to Johannesburg. Meanwhile he was still awaiting a reply concerning two other new brewery projects in Bari (to be built by German interests) and in Reggio Calabria, to be financed by Italians and Arabs, which would give him another one year work, respectively two years. He had not heard anything any more from Henri since refusing to give him a "loan".
On 13th June, 1966, I wrote Father that he had to apply at the SA Embassy in Rome for the visa. I mentioned that I had gone to Natal during the week-end to visit artists, while Mother had visited Henri and his family in Lichtenburg, bringing back a lovely selection of multi-coloured stones.
On 7th July, 1966, I wrote Father, mentioning that he would hardly recognise Johannesburg, as the city had changed so much in recent times. I also told him that for almost a year I had been going out regularly and exclusively with a 23-year old girlfriend. He name was Liz for Elizabeth, she was South African, on the mother-side Danish, lived for a while in London and Copenhagen where she had studied interior decoration. Mother had known her from the very first day, and I felt that I liked her. I would probably marry her but as Father was coming back, I wanted to wait so I could introduce her to him. Meanwhile we would get engaged, probably by the end of July, 1966, but we would only marry next year which would give us time to prepare the household. I also mentioned that Mother was very tired and needed holidays which she never had since the gallery started.
I also mentioned that I was seeing Henri from time to time, i.e. he was coming with his family to Johannesburg every third week-end. Janey's father was due to arrive in South Africa for holidays and would be going with Henri and family to Rhodesia and Zambia, also to the Kruger National Park for one week. They wanted that Mother also come along, but such a long trip by car was impossible and too strenuous. Janey's father intended to look around if he could not open a business.
On 11th July, Father wrote that, although there were still a few possibilities outstanding, he had come to the conclusion that it would be difficult to find something; he was accordingly finishing off per September/October, 1966. He was also wondering if Henri was still speculating in landed property, and that he was still awaiting an answer or letter from Henri - maybe Henri feared that he would be asked for the refund of the Fr.1500 due since a year.
On 13th July, I wrote Father, sending his new AA membership card, mentioning also that Henri's father-in-law was in Johannesburg and Lichtenburg, that he was very surprised about Johannesburg and its surroundings, that he would probably visit Rhodesia. His "Balair" plane was delayed a whole 27 hours, as the navigator had fallen sick over Tripoli, hence they had to fly back to Malta. In addition, the return trip to Europe was advanced by a whole week, this being the joy of flying with a cheaper airline.
On 17th July, 1966, Father sent me his congratulations about my forthcoming engagement to Liz Raymond, he also wanted some photos of her and myself. He was concerned about Mother needing a holiday which she had not had for years. He was thinking of returning to South Africa directly from Rome and not go to the expense of passing first through Switzerland, as he had nobody left there and he was not particularly interested in Paul Gmür or Helen.
At about this time, Father got a farewell present from the management at Birra Dreher in Taranto.
On 31st August, 1966, he wrote again, mentioning that he had applied for the re-entry visa at the SA Embassy in Rome which should cause no problems. The possibility of his collaboration on the new brewery South of Palermo was still in abeyance - the answer was not negative, but what nerved him was that he always had to wait for a decision. Should he be going to Johannesburg, he was hoping to get the representation of 3 firms in the brewery trade and was awaiting an answer. Henri was still keeping silent and had not yet repaid his debt. Father was definitely finished with Massafra per 30th September.
On 15th September, I sent Father a picture of my fiancée. I also discussed his taking over additional agencies which, if he wanted, he could run under the name of "Galrand Holdings (Pty) Ltd." which I was using personally for my agency efforts.
On 20th September, 1966, Father left Napoli, then got a single entry visa issued by the SA Embassy in Rome on 21st September, and a few days later arrived in Johannesburg (12th October, 1966).
From July, 1962 to October, 1966, my Father sent via Wegelin & Co., St. Gallen, CHF40620 to my Mother from Switzerland, equivalent then to ZAR6640.00, into her account at French Bank of SA Ltd., Johannesburg. In November and December, 1966, he paid her in SA R545 for both months, then he moved out.
In November, 1966, my Mother purchased Stand 101, Plantation Road, Gardens, Johannesburg, for R13,000. Father had given her a loan of R2,000 on 24th November, 1966, and would be entitled to 10% of profit on resale proceeds. As Mother could not get a bond due to her age, the property was bought in my own name as nominee, through our lawyer David E. Cranko. There was a first bond registered on the property, in favour of the SA Permanent Building Society.
During the second part of the year, I spent many week-ends at Tegwan's Nest near Greylingstad, where Peter German used to ride his horse. Tony and Joan Ross, Tony Davenpoort and Pauline, Sheila and her sister Daphne and some members of the Nicholson family often came along, as well as occasionally Liz Raymond.
My tax assessment for 1966 reflected an assessed income of R3937, on which I had paid R410 to the Johannesburg tax office.
Early January, 1967, Caroline Nicholson got a lift down to Cape Town, she stayed at the home of Mary Coke. On 10th January, she saw MacBeth by Shakespeare at the open air theatre in Maynardville, with her Uncle Reg and aunt Rachel Nicholson.
By early, 1967, my engagement to Liz had come to an end, she had met Piet-Hein de Haes and lived in Killarney - that did not last either, for she then married Rowan Martin, a game-ranger in Rhodesia, 1972, whom she knew before she had met me.
Father gave me for my birthday on 28th January, 1967, his share of R100 he had put in 1961 as loan participation into Gallery 101.
As from 1st March, 1967, Henri lived with his family in their own house at 47, 6th Ave., Highlands North, Johannesburg. I remember visiting them very occasionally. On 11th March, 1967, Sandra was born at the Marymount, Kensington, Johannesburg.
Early in 1967, probably over Easter, I joined Peter German and Daphne Nicholson at Tegwan's Nest near Greylingstad, as he often went there to visit his friends on the farm and one could ride horses - at the top part of the farm was a very large collapsed kraal from long ago. I fell off a horse, breaking a tendon at the one ankle; Daphne had to drive me back to Johannesburg, as I was incapacitated. It took ages to heal.
During April, 1967, I met another lass, Wendy, played ping-pong with her at my Mother's home in Gardens, going to drive-ins and a few times to the countryside - but this platonic relationship soon broke up; Wendy was leaving for Europe to make her life. I also took a casual friend, Gillian Skeen, to my property on Riverside Estate near Lanseria - at that time the river flowing through it was quite respectable.
I also went out with with another girl, Judy Allsopp, an artist I had first met in Cape Town. We once did a trip to Pilgrim's Rest (our relationship stopped after I met Caroline in June).
On 25th April, 1967, Father's Swiss pass was renewed in Johannesburg for another 3 years. During 1967, Father travelled a lot, passing through Jan Smuts airport on 26th April, 11th June, 17th June, 2nd October and 21st October.
There were weekly bridge sessions alternating at my flat and the flat of Peter German and Tony Ross, all living at the same address, on different floors, at Blauwberg, Kapteijn Street, Hillbrow. Caroline Nicholson often used to come for bridge, towing behind her sister Anne (in my flat there was a bridge table in both rooms, one for beginners in the bedroom and one for advanced players in the living room). Some of the group also regularly played tennis where the College of Education was later to be built; that is where I remember really fancying Caroline for the first time.
After moving up from Durban, Caroline had shared a flat with her sister Anne, at Noverna Court near Clarendon Circle, for two years. Subsequently, Johan Huysekamp, a medical student and mutual friend, got Caroline a room in an old house called Kyalami in Esselen Street, corner Edith Cavell Street, Hillbrow (opposite the Porterhouse), where she stayed for a year. During those 3 years, she worked full-time at Lieberman Studios as a potter. In her flat (no. 29), she also made ceramic jewellery in her small electric test kiln (which occasionally was also used as a toaster).
On 13th May, 1967, the Wits Students organised their annual RAG procession with floats; a few days before that, they would offer their RAG magazines to the public, to raise funds.
In June 1967, Daphne Lance's held a birthday party at her parents' home near the Wanderers Club - I kept on asking Caroline for a dance (her companion was Johan Huysekamp), she had no chance! Co-incidentally, I had known Bill Lance, Daphne's father, through my Father, as Bill Lance was Company Secretary of the SA Breweries Group.
It took 3 weeks before Caroline accepted to go out for a drink (a glass of milk) at Tivoli, Rosebank.
On 8th July, 1967, I went with Caroline and her family to Maseru and Butha-Buthe in Lesotho. I had problems getting back into SA as no re-entry visa for SA had been applied for! We returned to Johannesburg on 10th July, 1967, passing through the Willem Pretorius Game Reserve.
During July, 1967, we saw a performance of "The Odd Couple" by Neil Simon at the Brian Brooke Theatre.
On 22nd July, Caroline and I went to the Sani Pass to ski, as there had been an unexpected good snow fall over Lesotho; we stayed one night at the Harrismith Motel and one night at the Sani Pass Lodge. Of course, we had not taken any food, except for bananas, so we shared these with some other skiers for some meat, so we could eat our "Sani Pass Special" as we called it later.
On 9th August, 1967, Caroline enquired for a job at Chelsea Pottery London, owned by Mr Hubbard, recommended by Sammy Liebermann.
On 13th August, there followed another trip into Lesotho, together with the family. I remember a stop being at Roma, as we had to enquire about the whereabouts of a potter friend of Caroline, however he had left without trace.
On 16th and 17th August 1967, Caroline and I were in Lourenço Marques, together with Daphne and her French friend at that time, Jacques. We had a dinner-dance at the Polana as we stayed in another nearby cheaper hotel.
On 20th August, 1967, Daphne and her French friend Jacques, Caroline and I went to the East Rand Proprietary Mines E.R.P.M. Inter-tribal Dance.
On 26th August, 1967, we attended an ice hockey match at Wembley Stadium, Johannesburg (Wembley Lions vs. Swiss Bears)
Over the long weekend of 4th September, 1967, Caroline and I went to Esias Bosch, the potter from White River, on a buying trip for Gallery 101 - this was the first time Caroline accepted to go anywhere with me - lucky that she was interested in ceramics! We stayed at the Aloes Guestfarm in Sycamorre, Eastern Transvaal, on 2nd September and visited the Sudwala Caves near Schagen.
In about September, we went to Pilgrim's Rest, where I proposed for the third and last time.
Caroline soon moved into my flat but was officially baby-sitting Peter's flat as he was abroad at that time – Mum Nicholson knew nothing of this or she would have been shocked!
On 16th and 17th September, 1967, we stayed at Flora - Caroline was then working at Liebermann's Pottery. We went again on 23rd and 24th September.
Sometimes in September, 1967, I invited Caroline to see Swan Lake, Act 2, at the Civic Theatre in Johannesburg, presented by PACT; Caroline remembers that we were sitting in the front row, most uncomfortable, for we could see the ballerinas' every sweat drop! Shortly after this, we saw "Raka", a stunning ballet by N.P. van Wyk Louw, also at the Civic Theatre in Johannesburg.
During this period, we also saw "Madame Butterfly" by Giacomo Puccini presented by PACT at the Civic Theatre, Johannesburg.
Shortly thereafter, I was going to ask Dad Nicholson for permission to marry Caroline, but nothing happened on that trip as Caroline wasn't sure yet; on the following trip to Flora over the long week-end on 7th-10th October, 1967, I asked for and got permission from her parents – and I did not even have to show my qualifications, diplomas and whatever else I thought I had to present and which I had taken with me!
On 14th and 15th October, 1967, we went to Flora, together with Anne.
Between 19th and 21st October, 1967, my Father was in Moçambique on business.
A private engagement party was held at Restaurant Franco on the 24th October, 1967. Present were both sets of parents, Henri and Janey, Anne and Arie Huysekamp, Sammy and Mary Lieberman. Caroline's 21st birthday party for friends was held shortly after that at the flat at 1302, Blauwberg, Kapteijn Street, Hillbrow.
Our official engagement was announced on 29th October, 1967, in the Sunday Times.
At about this time, Caroline and I were invited to a cocktail party at Lady Ina Oppenheimer's home in Little Brenthurst, Caroline remembers sitting between Hope Eglington and the well-known photographer Helen Aron, I also remember Edoardo Villa being present. The party lasted well into the night, Lady Oppenheimer was keen on photography, she was the second wife of Sir Ernest Oppenheimer, step-mother of H.F.O.
On 12th November, 1967, Caroline and I, together with Daphne Lance, went to Flora. Caroline must have stayed back, as I returned alone to Flora on 10th December, 1967.
At the end of 1967, Caroline and I went on a car trip to the Rorke's Drift Mission where we met Peder Gowenius, in order to arrange an exhibition of tapestries for Gallery 101, visiting the Blood River Monument on the way.
From January to December, 1967, my Father lived at "Witberg", corner Tudhope and Olivia Roads, in Berea; during that time he reduced his support to Oumama to just under R100 p.m.
My tax assessment for 1967 reflected an assessed income of R4661, on which I had paid R520 to the Johannesburg tax office.
Early January, Caroline and I called on Transkei Hilmond Weavers, Umtata, to get stocks for the gallery. On the way, we visited Trafalgar Beach Township near Marina Beach, Natal South Coast; it was so beautiful that I purchased Ptn. 270 meas. 0.48 acre through Mr Barregar - as a retirement plot!

We got married at Flora, Marquard OFS on 20th January, 1968, with about 700 guests invited mainly by Caroline's parents – it was a real Flora promotion – a quiet Christmas Eve wedding with close family would have been preferred.
Uncle Hugh Nicholson drove the bride and her Father to the wedding in his beautiful Mercedes; Anne, Henrietta and Philippa were bridesmaids – more on that can be seen in the various photo albums.
A short honeymoon trip to Coffee Bay in the Transkei followed, via the western side of Lesotho. The first night was spent at the virtually empty President Hotel, Bloemfontein. Next morning we went to the early morning service with the nuns at the Chapel of St. Michael School. After breakfast - we were the only people - we proceeded via Winburg, Reddersburg, Smithfield to Lady Grey. After filling the tank, off it was via Barkly East and over Elliot to Coffee Bay which we reached late at night, the 21st January. After a few days' stay, we travelled on 27th January to East London, spending the night in a village near Queenstown, reaching Flora on the 28th January, then leaving for Johannesburg. On that day, Caroline gave me my first birthday present from her: a hairbrush and man's comb!
Caroline was working at Lieberman's for a further 1.5 months after getting married. She stopped work on the 5th March because of the long travelling hours – leaving for work at about 6 a.m. – and because I did not like the hours that she had to work for with hardly any pay.
On 9th February we saw "Annie" at the Adam Leslie Theatre, together with Henry and Janey, Anne and Michael Baker.
On 4th March, 1968, my Father was in Bulawayo, Rhodesia, returning on 6th March. On 20th July, 1968, he was again in Bulawayo, Rhodesia, for one day.
On 7th March, 1968, we saw Françoise Hardy at the Civic.
On 9th and 10th March, 1968, a big kiln and an electric wheel built by Mr Herman Smit from Liebermann Pottery were installed by him at Omama's home in Gardens, and Caroline started again to potter, hoping to sell her work through craft shops. However, it did not work out at all as there were constant disputes with Omama, in particular because the kiln drew too much electricity and the mains kept on tripping and Caroline had to stop after a while. Mr Smith also weldered the Villa sculpture she had in her garden.
Between 17th and 23rd March, Oumaman was in the Cape, staying at the Grand Hotel; we had Oupapa for supper on 20th March.
On Henri's birthday on 27th April, we had supper at Linger Longer, Braamfontein, together with Janey, and the Haenggi parents.
On 5th May, we attended a marvellous concert by Spanish guitarist Narcisco Yepes.
On Ascension day, 23rd May, 1968, Caroline and I went on a one day trip to the Loskop Dam North of Middelburg, Transvaal. A few days later, Caroline started her first driving lesson.
On 14th June, 1968, Caroline and I left for Europe for a proper 6 months' honeymoon, but we came back after 2 months because Omama needed help at Gallery 101, not coping with the business.
At first we stayed at Rümlang at the Schönenberger house – the whole family was there except for Janey and the eldest brother and sister. We also stayed one night at the home of Jenny's one brother, a policeman, in Zug. Visiting the old town, we saw at an interior decorator's shop a beautiful old cupboard from the 17th Century which we purchased and had shipped to South Africa (it landed in Oumama's collection, and from there to Henri and Monique).
Eddie Schönenberger was looking after Henri's red 2 cylinder NSU Prinz which we could borrow for our trip to Italy (Milano, Venice Biennale with SA exhibits, Lago di Garda) and across Switzerland - there are lots of slides from this period, including:
On 19th June, 1968, we started off visiting Heidi Weber's Le Corbusier Center in Zurich. We carried on to Schaffhausen and the Rheinfall, then St. Gallen, staying overnight at the "Schwarzer Bären", Speicherstrasse 151, 3km outside of St. Gallen, on the way to Speicher - bed and breakfast for two cost then only Fr. 23 in all!
Via Vaduz, we then carried on to the Grisons (Davos, Flüelapass, Swiss National Park, Zernez, S-chanf, Zuoz, Pontresina, Berninapass) and via Tresenda Valtellina to Venice (where we visited the Venice Biennale, a few days after the 18th June riots), returning over Milano and Como. After crossing the border to Switzerland, we then travelled through Bissone, Lugano, Biasca, Lukmanierpass, Disentis, Oberalppass, Göschenen, Schwyz to Lucerne, then over the Sustenpass, Furkapass, Grimselpass, Brienz, Interlaken, Beatenberg to Grindelwald where we stayed 3 days. We then proceeded via Thun, Burgdorf to Zug. Our final trip was to Basel and back to Zurich where we had a farewell lunch with cousin Paul Gmür and his younger son, at their home.
Then we left for London on 8th July, being met by Anne and Michael Baker; we then had supper with them and Peg and Archie who had invited us all. Jenny and Sue Nicholls joined afterwards and we all saw a beautiful fireworks display as part of the City of London Festival and were dropped off at the flat of Sue Nicholl's mother where we "encamped" in their lounge during our London stay! They were living at 4 Welbeck Court, Addison Bridge Place, West Kensington, London W14. Sue had organised some tickets for us to see one of the famous regattas at Henley-on-Thames.
On 19th July, we visited aunt Peggy and Archie Heard at Littlehurst in Binfield nr. Bracknell; on another occasion, they showed us around Sonning-on-Thames where we had a drink at the "White Hart Hotel" in the company of David and Janet Christie. At some other time, we had tea once at their basement flat at Collingham Gardens, London SW5, where they showed us their collection. Archie Heard was a director of Carrier Air Conditioning + Refrigeration in the UK. We also visited Anne and Michael Baker at Owletts, Cobham, Kent. On another occasion Caroline travelled alone by train to Rye, East Sussex, to visit Helen Baker staying at her sister's home in Rye; they also looked around the Rye Pottery.
On 22nd July, 1968, we rented a Morris Mini 1000 in London at a flat fee (no mileage!) and zoomed around England in one week (Windsor, Winchester, Salisbury, Stonehenge, Dartmoor, St Ives in Cornwall, then to Bristol (visiting Robin Welch, a potter), then Bath and straight up via Glasgow to Loch Lomond, Pitlochry in NE Scotland (visiting Gallery 101's northernmost client!) and back via Edinburgh, calling on family friends in Fife, seeing the Dunkeld and Melrose Abbeys, part of Hadrian's wall, on the way sleeping in our car mid-way back to Cambridge, then Newport and London. The garage owner couldn't believe his eyes when he saw the mileage counter…..
On 24th July, 1968, while in Cornwall, Caroline was offered by Janet Leach the opportunity to work at her Studio in St. Ives, to start the very next working day. This was unfortunately to be a lost opportunity indeed, as I really could not leave Caroline behind in Cornwall, having just got married (though I had been given the opportunity by Janet of a job as a gallery manager in St. Ives). Following Janet Leach's telephonic introduction, we also had the opportunity to have tea with Bernard Leach, world-renowned ceramic artist, and later in London, on Leach's introduction, after our return from Scotland, we also visited Lucie Rie known then according to Bernard Leach as the best woman potter. We acquired two fragile pieces from her. We also acquired a number of ceramics from the Potters' Association near Cranks (the best period in Britain's ceramic history!) for Gallery 101 which they shipped to the gallery in Johannesburg, including items we had acquired directly from Robin Welch and Janet Leach, to be exhibited in December, 1968.
On 28th July, 1968, we had supper with the Nicholls at the Swiss Club, London.
We left London on 30th July, arriving in Orly, Paris, where we got our tickets for the remainder of our trip back to SA. In Paris, we stayed at the Hotel de Lille on the Left Bank, and looked around the city. On 3rd August, we visited the Orangerie and the Musée Rodin, and others.
On 4th August, we carried on from Paris to Madrid by Air France, Caroline carrying in the plane a teapot and the 2 Lucie Rie bowls on her knees!
We then stayed a few days in Madrid in a hotel, but as we had no money on us, we only ate the barest, bread and wine and the like. We visited art galleries and spent some time in the Prado. I had arranged for a telegraphic transfer of funds from my account at Bank Wegelin, St. Gallen (which account I had kept active since the days of my apprenticeship in 1953/54), but nothing had arrived in Madrid by the time we had to leave the hotel!
Upon telephonic enquiries, it was found out that though the money had been sent in time, the transfer got stuck between various banks in Spain. What could the hotel management do? They trustingly let us go, without a penny in hand! We then flew on 9th August, 1968, to Lisbon with TWA, virtually penniless. Our SAA plane flying off next day, we were stuck at the airport, as we could not go to visit Lisbon city. After a while, Caroline enquired about a friend of her sister Anne who was a pilot with SAA; the result of it was that we were given free transit and a free stay at a nice centrally situated hotel in Lisbon (Hotel Embaixador) as transit passengers! We had dinner on the house, but when it came to coffee which we had ordered, we were told we had to pay for that, as no drinks were included. I emptied all my pockets and scraped almost enough in pennies, centimes, and other currencies. The waiter shook his head and took it all, as it was. We arrived back in Johannesburg on 11th August, 1968, travelling from Lisbon with SAA flight 237.
Our flat at Kapteijn Street had been sub-let to a staff member of the gallery for a certain period, but due to the unexpected earlier return to Johannesburg, this caused some havoc, and we had to stay with Omama for some time which caused further friction with her. It resulted in us having to unexpectedly pack our few belongings and move to a furnished flat at Groot Drakenstein near Clarendon Circle for a short period (September 1968)!
On 3rd September, 1968, I got a letter from the Caisse Nationale d'Épargne, Dijon, mentioning that I still had a balance of FRF 28.10 on my account no. 21/184.703. This booklet was originally opened on 15th May, 1934, shortly after my birth, with a deposit of (old) francs 53, and as at 6th October, 1947, this had risen to (old) francs 1578. It sounded like a lot, but in the end I left it to the French State - it was cheaper! Accumulated interest was adjusted per 27.4.46, and capitalised on 5.10.47. The booklet was never updated, so the subsequent deposits made by my god-mother were not reflected.
On 3rd September, 1968, the attorneys Frank H. Carlisle & Kritzinger sent me certain documents for completion in connection with my resigning as director of Isfahan (Pty) Ltd. and transferring the shares I held - this was a company set up by Joseph Shamoon, a top dealer in rare carpets Johannesburg whose collection we had shown at Gallery 101 in September, 1966 - I was going to be involved in a joint venture in Cape Town with them, but nothing came out of it. Joseph Shamoon left for Malaga, Spain, some years later.
On 8th September, 1968, we visited Flora.
During October, 1968, Archie and Peggy Heard were out from the UK, stopping over at the Sunnyside Hotel in Johannesburg - one Sunday we took them to see our land at Riverside and to Cosmos and the Hartebeespoortdam.
Peggy and Archie Heard being shown our property at Riverside Estate
Caroline's wheel and kiln were picked up by Sammy Lieberman in November and taken to the Liebermann's home in Kelvin, where Caroline would continue to potter for a few months.
We again visited Flora on 26th and 27th October, 1968.
In November, Caroline fell pregnant.
Round about that time, we went to the Civic Theatre, Johannesburg, to hear the singing duo Nina + Frederick on their South African tour. We were also members of a Ciné Club in Hillbrow near the Chelsea Hotel (Johannesburg Film Society) and saw a number of films on Sunday nights.
On 13th December, 1968, my Father passed through Jan Smuts airport, on the way back from Rhodesia.
On 14th December, 1968, we saw John Nicholson off at Jan Smuts airport, doing a long overseas trip. We spent Christmas at Flora from 24th to 25th December.
Per end of December, 1968, Henri and family left their home in Highlands North, Johannesburg.
My tax assessment for 1968 reflected an assessed income of R5119, on which I had paid R528 to the Johannesburg tax office.
Dockworkers strike in Durban, all summarily fired - First man on the moon - Bikinis legalised on SA beaches - Steven Biko founded SA Students Organisation
As from 1st January, 1969, Henri and family lived in a rented house at Ulco between Kimberley and Kuruman, being part of the Anglo Alpha Cement Company's employee housing scheme (until 31st December, 1969). Henri was Site Engineer for New Construction Projects of the Lime Works at ULCO.
I had to go to Cape Town on gallery business early in the year to select works for an important exhibition at Gallery 101. Our driver, Green, came back by car, while I flew back, Caroline fetching me at Jan Smuts Airport.
On 6th January, 1969, my Father was in Moçambique on business, he was also in Kinshasa on 22nd January, 1969. On 22nd February, 1969, he left SA again through Jan Smuts airport; on 5th March, 1969, he returned from Kinshasa's Ndjili airport.
On 6th and 7th April, 1969, we were at Flora; Caroline cut Roland's hair in his rondavel behind the main house, in preparation for his 21st birthday, followed by a tennis party!

We had two young cats, Ginger and Tabby, who used to sit on the table watching us eat; closing their eyes, they used to creep to the plates and try to snatch some food!
On 20th April, Caroline gave birth to a 5 months premature baby boy, weighing 2 lbs; he died the next day and was cremated.
On 16th to 18th June, 1969, Caroline was in Flora.
Caroline purchased on 25th June 1969, with her wedding money, under a terms deed of sale, Stand 3 Rivonia Ext., Portion 31, Farm Rietfontein No 2 IR (later to be known as Stand 100, Ext 9, Rivonia, Sandton), paying a deposit of R675 and the balance off in monthly instalments of R67.50. The sales agents were B &H Elegant Homes in Rosebank.
From about June, Caroline started to work full-time at The Stocking Shop in Rosebank. We were still living at 1302, Blauwberg, Kaptejin Street, Hillbrow.
My Father was again in Moçambique on 18th August, 1969.
From 14th to 17th June, 1969, Caroline was alone in Flora.
During second half of August, 1969, Caroline had a holiday break, staying at the President Hotel in Cape Town for a week; the first day she slept right through until her sister Janet and David met her for supper at the hotel. The next day, she met an Estate Agent, who showed her around as I had asked her to look around for some land. Caroline was shown property in Kommetje and kept the agent's card for future use. From the 17th August, she stayed at the Christie's at "Ailort", 14 Colenso Rd., Newlands. Over the week-end, David and Janet took Caroline in their car to Claremont, Hout Bay and Kommetjie on the one day, and to Blouberg and Stellenbosch area on another day.
The new Hyde Park Corner Shopping Centre in Johannesburg / Sandton was being built; we would soon be opening a branch gallery for Gallery 101 there.
In September, Caroline fell pregnant with Françoise – a Françoise Hardy baby we called her later, but as my second name is Francis, that also made sense. She stayed from 14th to 17th June, 1969, alone at Flora.
In November, 1969, we attended the play "A sip of Jerepigo" by H.C. Bosman, presented by Patrick Mynhardt at the Chamber Theatre of the Johannesburg Civic Theatre.
Our good friend Peter German married Anya Robinson sometimes during the year.
My tax assessment for 1969 reflected an assessed income of R5462, on which I had paid R690 to the Johannesburg tax office.
End of Period